About Us
My car servicing provides independent management of a car servicing network operating across the UK. We deal with all areas of car servicing, repairs and MOT. Our dedicated team provide you unrivalled independent support throughout the repair process.
My Car Servicing
My car servicing has been offering car servicing solutions since 2007. Originally with network support, My car has been providing cost effective service options to the UK consumer long before the current crop of providers had entered the market.
2010 saw My car servicing management team launch their own repairer network, mycarservicing.com was born to reinforce the company's original desire to provide the UK car driver with the best possible transparent and cost effective servicing solution.
The team at My car servicing has a wealth of automotive experience covering many aspects of the trade. Remaining independent we are able to offer unbiased support without the need to meet targets or up sell. My car servicing is not a referral service, we support you from your first contact until the vehicle is returned completed. All of our garages work to the highest of standards and adhere to our strict guidelines relating to quality of work, customer service and aftercare.
All of our repairers are subject to independent blind periodic inspections of both their facilities and the vehicles that come in and out of their workshops. This transparent audit process ensures the best possible standards and peace of mind for our customers.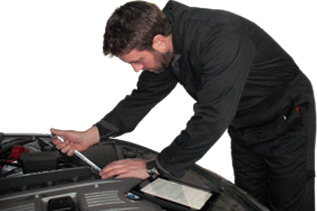 About Our Service
My car servicing is an independent network of garages across the UK.
Prices which are up to 60% lower than franchise and main dealer garages. Whilst maintaining your manufactures warranty
Free Collection & Delivery from your home or office
A Free Valet
Unrivalled independent customer support.
12 Months Parts and labour guaranteed.
Genuine Approved OE Parts
A repairer network that is continually assessed to ensure they meet our strict standards.
A commitment to provide courtesy cars where possible.
Our Customers
My car servicing provides car servicing, MOT, maintenance and repair services to private consumers and businesses across the UK. We also provide our services to vehicle management companies (such as vehicle hire, warranty organisations, fleet management) and public sector business who manage their own vehicle fleets. Our main business customers are companies who want to reduce their car servicing costs across their fleet.